International workers are a familiar sight during the fruit-harvesting season. But in Kamperland in Zeeland, Polish employees help owner Alex van den Brande to run his beach pavilion. "It feels like I won the lottery."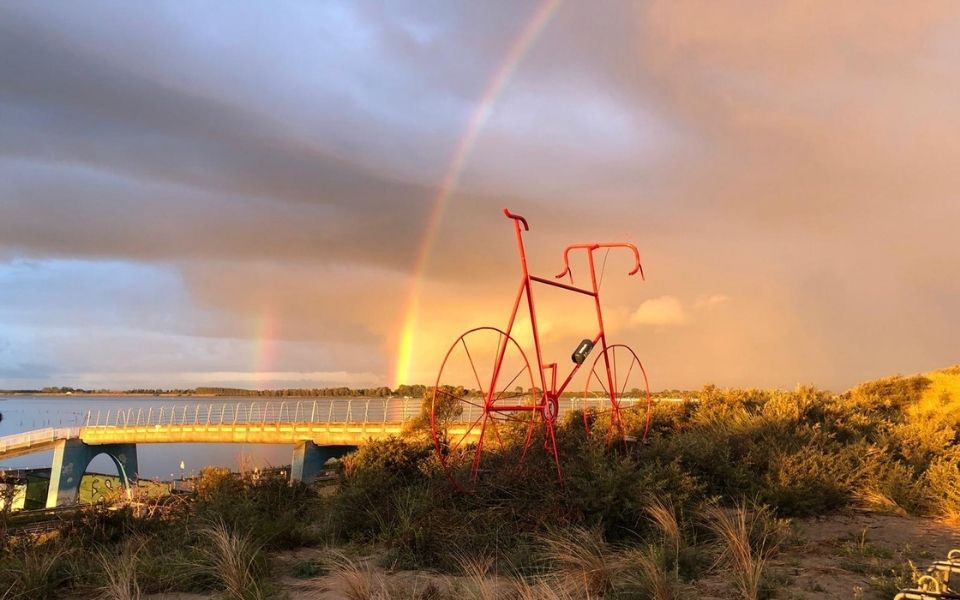 Strandpaviljoen View in Kamperland, Zeeland, is perched on top of a dike that serves as a primary seawall. "The seawall now connects the former islands of Noord-Beveland and Walcheren. Thanks to the dike, the sea is prevented from flowing into lower-lying land, as it did during the
disastrous flood in 1953," explains owner Alex van den Brande. Over the years, the dike and the newly created beach have increasingly been used for recreational purposes, which has given the local tourism sector a tremendous boost. That is, of course, great news for the beach pavilion, but it is also the source of the problem. "Rijkswaterstaat [Directorate-General for Public Works and Water Management] has banned View from being there during the storm season, which runs from November to March, so we have to dismantle our entire pavilion every year. As far as the municipality and the province are concerned, we can stay there all year – it's even included in the zoning plan. We have already filed several lawsuits, but sadly to no avail. Hopefully it will happen one day."
International employees
Consequently, the pavilion is only there for eight months a year. "If you deduct two weeks for construction and dismantling, that leaves you with seven months." A missed opportunity, says Alex. "Beach pavilions can also do really quite well in the winter months, too. Because we're not open all year, it's difficult to retain staff. People want stability." So Alex relies on temporary staff, self-employed workers, and students. He wasn't impressed by the temping agencies specializing in the catering and hospitality industry. Then he found out that his neighbours had been hiring international workers from the fruit-picking sector for the past ten years. So, Alex got in touch with AB Werkt, a company he had come across years before. And that's how Jakub Kaczmarczyk joined his team.
From fruit-picking to beach pavilion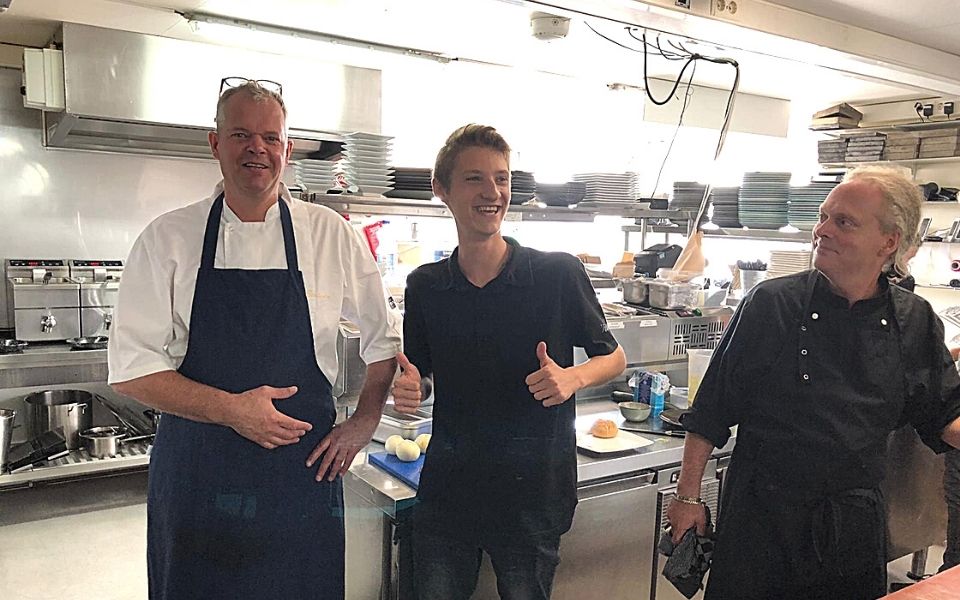 Jakub turned out to be a winning lottery ticket. "He is very considerate and tidy, and takes care of himself," says Alex. "Things just clicked straight away, including with the other staff members." Jakub can also speak English quite well. "We have already asked him to come back next year. I would like him to work as a waiter." In the last months of the season, Alex hired two more Polish employees via AB Werkt. "They used to pick fruit. The accommodation was already taken care of, because they could stay at the farmer's. I really needed their help." If they ever run into any language barriers, Google Translate comes to the rescue.
Continued payment during the coronavirus pandemic
The pandemic also hit Strandpaviljoen View hard. "After we had built everything up in March, we were only open for three days and then we had to close for three months. That was a disaster. Fortunately, we ended up having a pretty good summer, but it wasn't enough to make up for the losses." Alex tried to keep his three permanent employees on as long as possible. "We had to pay the staff out of our own pocket because we weren't covered by the government's compensation scheme. We also had to cover all kinds of other running costs. It was a tough time." However, the crisis did result in more Dutch, Belgian, and German guests during the holidays. "A lot of them came here. At one point it was so busy that I had to introduce a door policy."
Pulling out all the stops
Alex is positive about the future. "I would love to be able to open our pavilion all year, so that we can do our thing in the winter too. Then we could also redecorate the place. But because we're only allowed to open for one season a year, we're not yet pulling out all the stops. The bar might not be as fancy as other beach pavilions, but our view across the North Sea, the Veerse Meer, and the Oosterschelde is unique."
---
Jakub Kaczmarczyk (18): "I want to return to the Netherlands next year"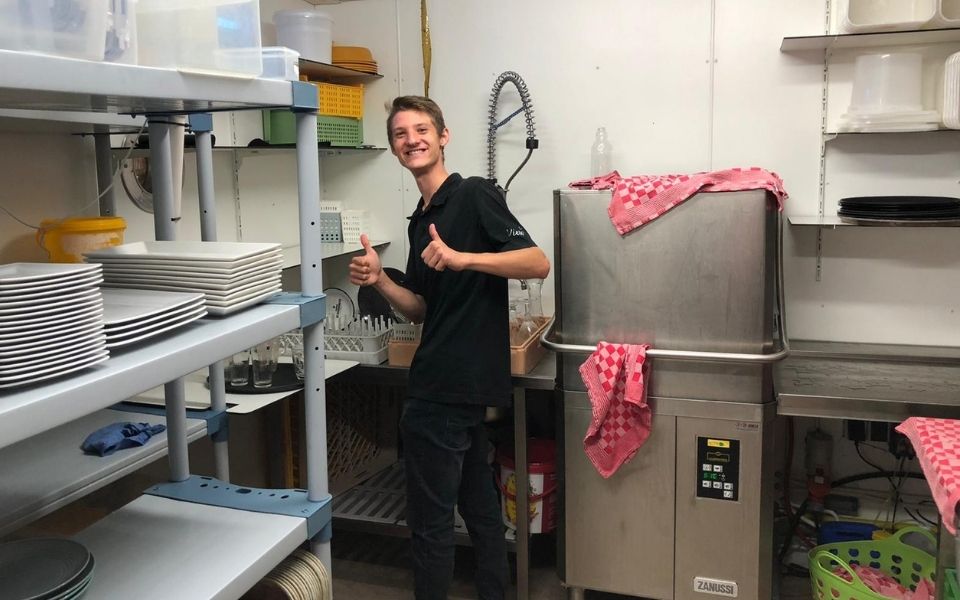 "I got in touch with AB Werkt after friends recommended them to me; they had found work through them before and were very happy. I got a job at Strandpaviljoen View, a great restaurant with great people. I was responsible for washing dishes and helping colleagues with their tasks. In Poland, I'm studying Mechanical Engineering; I just have one year to go. I will soon be rounding off a few welding courses, and I will continue to work on my development. That's important to me. I want to return to the Netherlands next year. I enjoyed my time here and was able to earn a decent wage, which is better regulated in the Netherlands than in Poland. I'm going to work hard to improve my Dutch so that I can be a waiter at View when I return."
---