The latest fashion hanging on the racks tempts people into shops to browse around. At the same time, online shopping has also enjoyed a huge boost, especially over the past year. All those clothes don't just magically appear on the customer's doorstep – there is plenty of work that goes on behind the scenes in clothing distribution. Shari Vermeulen of Modexpress explains how they keep people in the Netherlands well dressed.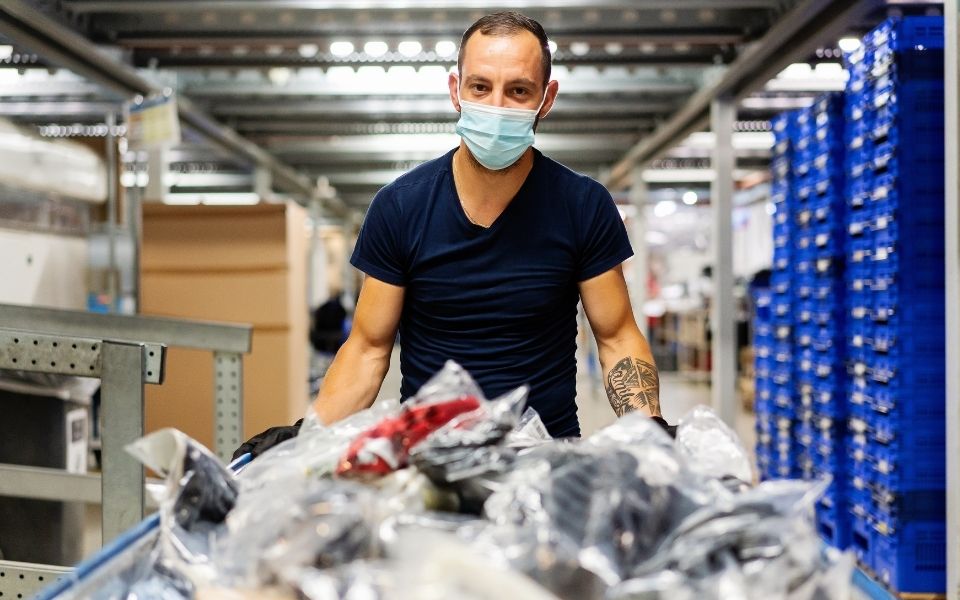 Modexpress is a fashion hub of activity. Since 1985, many dedicated and enthusiastic fashion experts have worked at the logistics provider based in east Brabant. Over the years, the company has grown from being a small-scale clothing distributor to a logistics provider specialized in providing supply chain solutions for many national and international fashion companies. Modexpress distributes fashion items from brands such as NA-KD, Scapino, Bamigo, SuitSupply, and Cavallaro throughout the e-commerce and retail sectors.
The company now offers full supply chain fulfilment across six locations. This year, they are even expanding by adding a seventh location, in Helmond. "This wouldn't be possible without our enthusiastic employees."
Peak periods: seasons and sales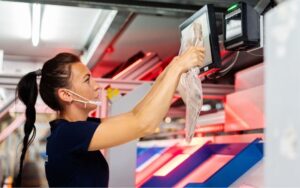 Modexpress has quite a large workforce. "Our 500 international colleagues work hard to bring out the best in each other," says Shari, explaining the company's success. The clothing distribution sector experiences major peaks around fashion seasons and sales. The company's main peak season is Black Week, a phenomenon that was imported from America and which offers major discounts from November onwards. "During those peaks, we need a lot of extra pairs of hands, which is why we hire more than 130 temporary workers." And not all of those workers are found in the local area. In order to attract enthusiastic and qualified employees, Modexpress has partnered with various temporary employment agencies, including AB Werkt. A cooperation that is proving very successful.
Strength in cooperation
Shari knows that good communication is key when it comes to managing peak times. "Our communication with Levent from the AB Werkt office in Hoogeloon is very smooth. The lines of communication are short, and they always think about our needs and those of our clients. They are proactive and spring into action when we need people. That saves us a lot of headaches, so we can focus on making life easier for our clients, like AB Werkt does for us. The other thing I really appreciate is that AB Werkt looks for people for us who like working in clothing distribution."
Passion for fashion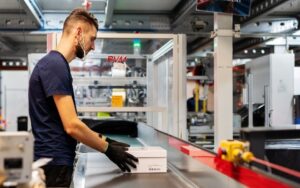 together to bring out the best in each other. That, according to Modexpress, is the key to success in managing the supply chain for major fashion brands and smaller labels with ambitions to expand. "We have a great working atmosphere, and there are opportunities to advance to positions such as super-user or team leader. If a temporary worker performs well for 26 weeks, there is also the possibility of being taken on as a direct employee and getting a contract with Modexpress."
Thanks to their success, Modexpress is constantly looking for new staff to strengthen the team, varying from full-time to part-time positions, and from casual jobs at the weekend to work during the holidays. And this will continue to be the case in the future. "There are definitely great opportunities here for people who have a passion for fashion."