What do Toverland amusement park, Rotterdam's Veerkade, and the Louvre in Paris all have in common? Their big, beautiful trees. And many of those trees come from Van den Berk Boomkwekerijen, a flourishing nursery based in Sint-Oedenrode in Brabant.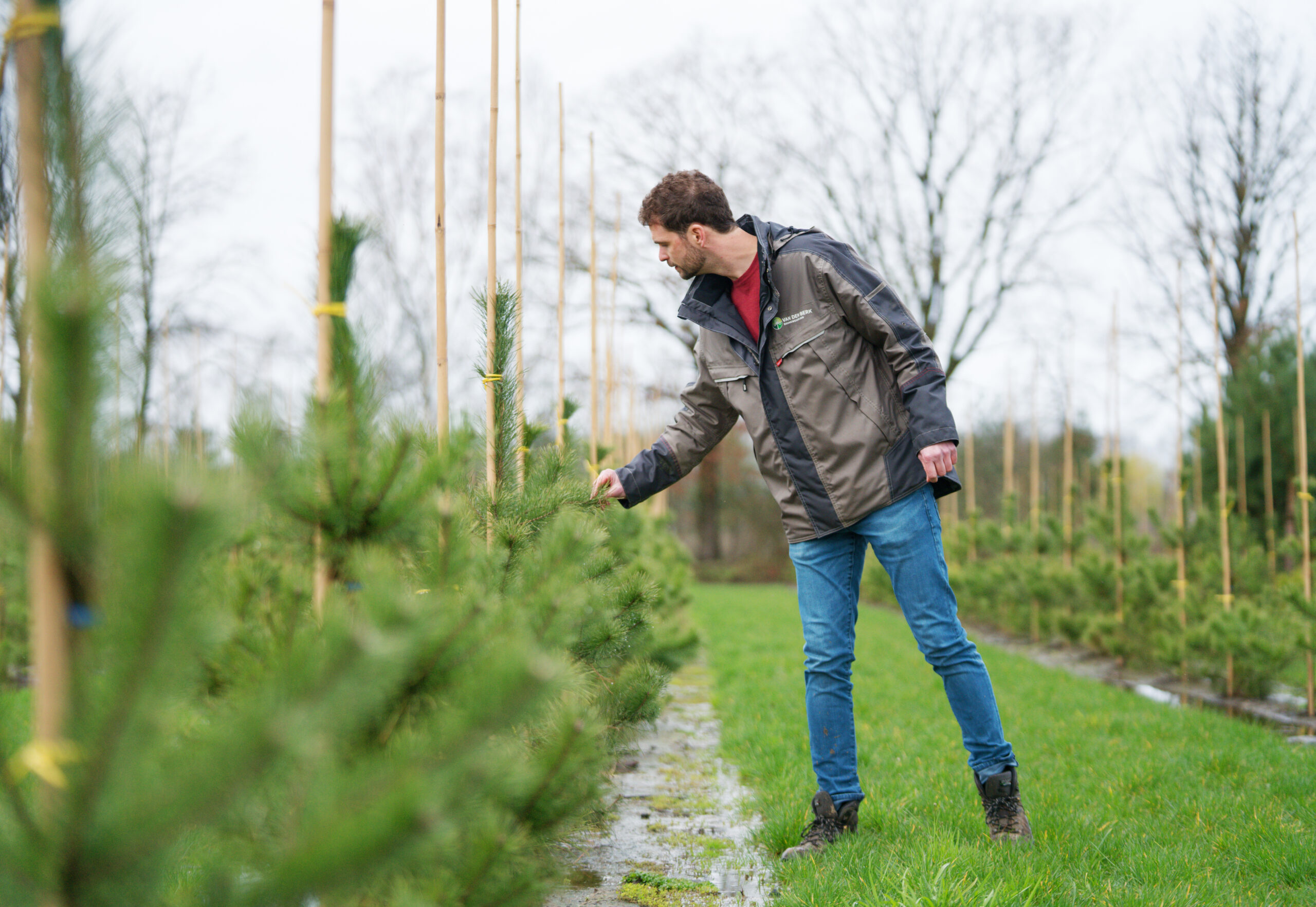 Van den Berk Boomkwekerijen specializes in "medium to very large trees". But what exactly qualifies as a large tree? "A tree that's about 20 metres high, with a circumference of 200 centimetres or more," explains Dennis Smarius, head of production. "A Metasequoia, for example, easily hits the 40-metre mark in China. Here in the Netherlands it grows to about 20 metres. It's known as the Chinese giant dawn redwood for a reason."
Van den Berk Boomkwekerijen is one of the largest nurseries in Europe – hardly surprising, considering its 450 hectares and a range comprising more than 1,600 species. The nursery doesn't just supply trees, but also shrubs and rhododendrons. For the latter, the company also has two locations in northern Germany in addition to its main site in Sint-Oedenrode. There, in the thick peaty soil, these rhododendrons thrive.
Many customers, many plants
The Brabant nursery's trees and shrubs are highly sought after for major government projects in cities, but are also popular at amusement parks, museum gardens, and golf courses. "We have a really diverse customer base," says Smarius. "From private individuals with large gardens at home to project developers of large squares or parks." For example, the nursery has supplied trees and rhododendrons for the garden at the Bibliothèque national de France [France's national library] in Paris, Markt square in Maastricht, the square at Amsterdam's Bijlmer Arena, and the central square in the Latvian capital Riga. Van den Berk's finest also lines prominent city avenues and boulevards, such as Rotterdam's Veerkade.
Vertical forest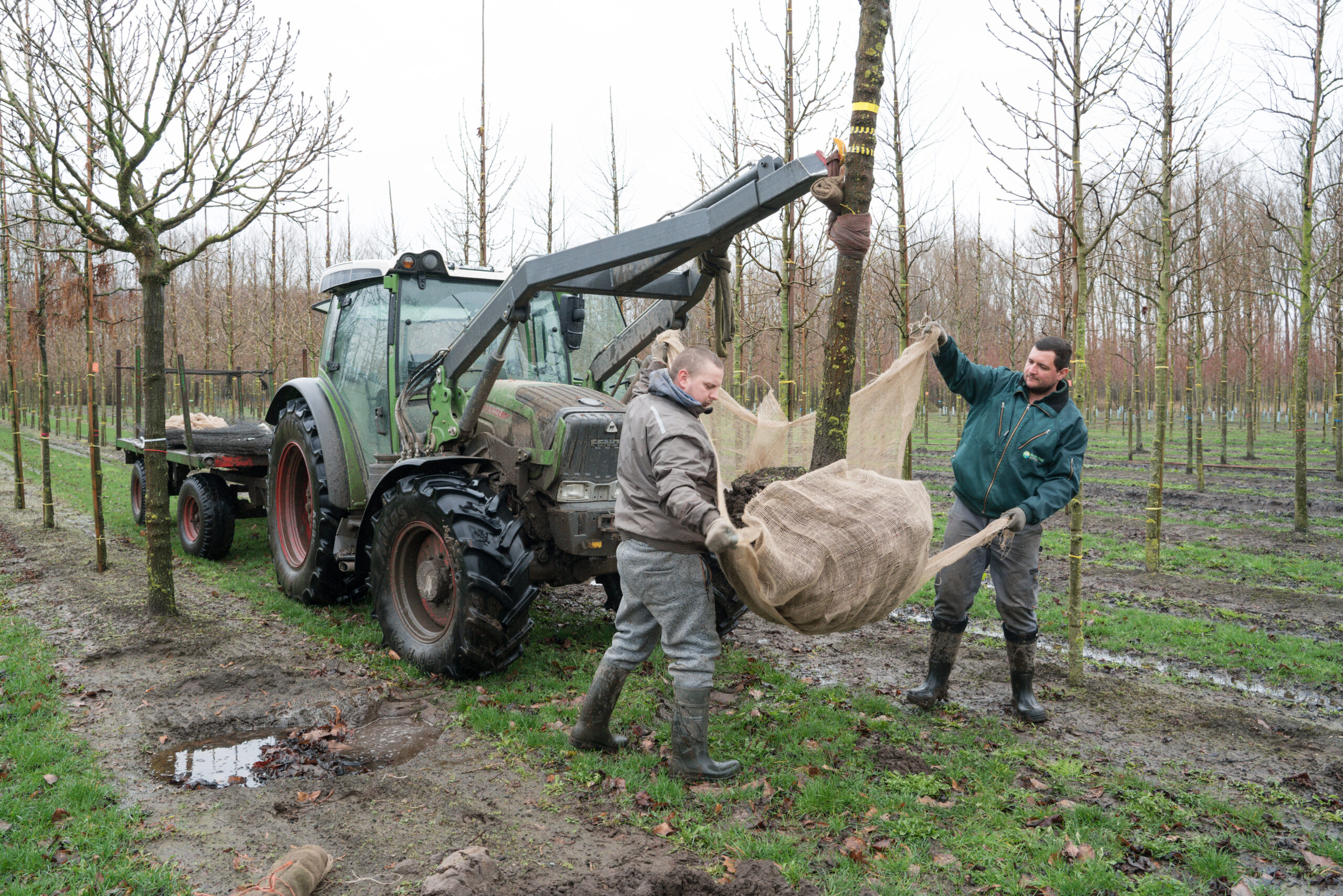 One of the projects that Smarius is really looking forward to is the first vertical forest in the Netherlands. This forest was erected in 2020 at the Trudo Tower in the Strijp-S district of Eindhoven, and Van den Berk will be supplying the trees and shrubs. "It's a unique project: it's the first time in the Netherlands that trees will be planted at such a height on the façade of a building," says Smarius. The architect of the vertical tower is Stefano Boeri, who gained international recognition with his green residential towers in Milan. "Large planters will be hung on the façades of all nineteen floors of the tower, giving the building a green appearance. We already have all the trees ready to go."
On transport
The nursery has two peak seasons a year: in the spring, when all the trees and plants have to be taken care of, and the period between December and the end of April, when the trees have lost their leaves and can be transported to the customer. Smarius: "That's when the trees rest and can be replanted. We dig them out of the ground, hoist them with a crane, and pack the root ball. Then we load the trees into a long trailer from above. We are careful not to break any branches during the uprooting, binding, and loading process."
A shortage of workers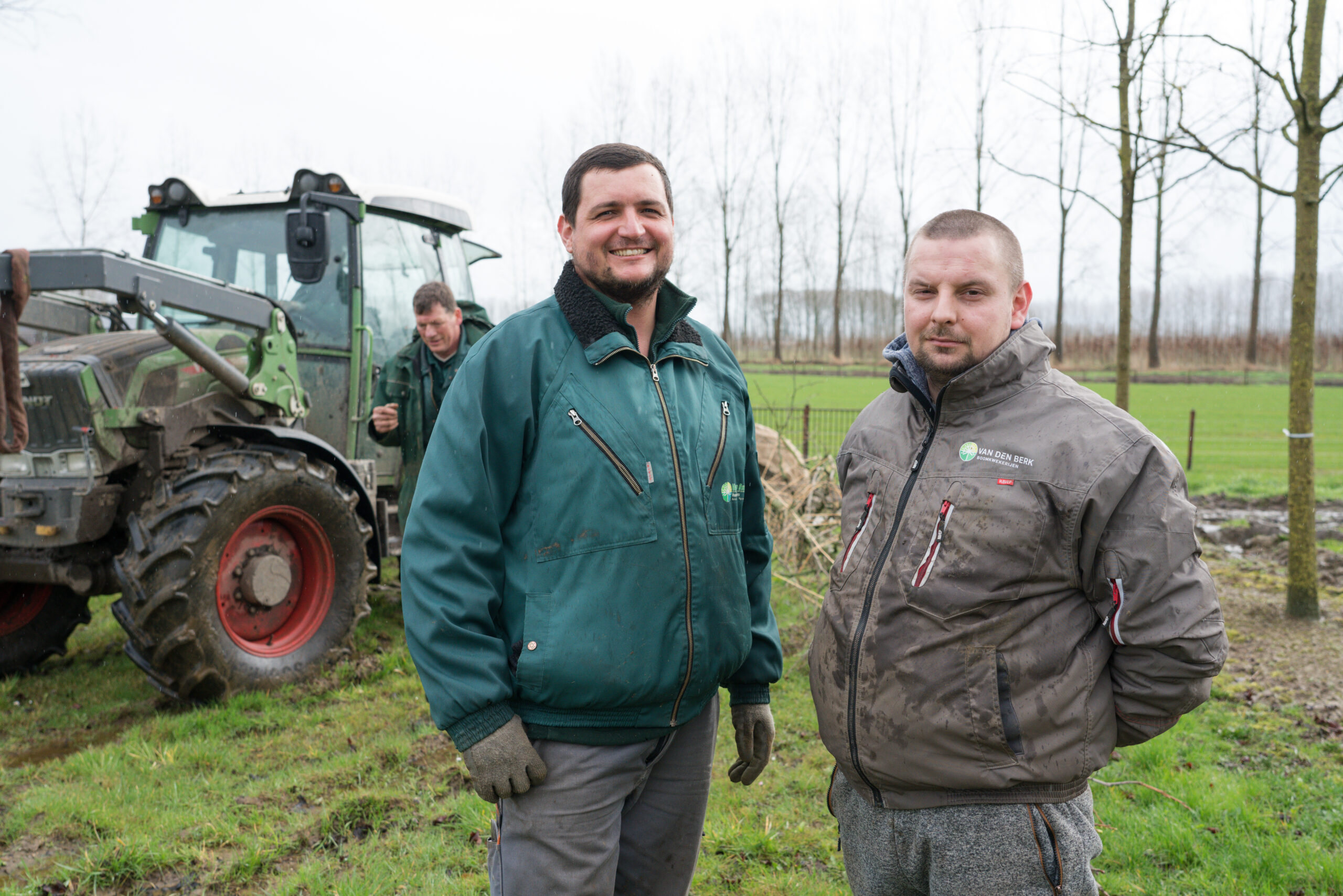 To be able to cater to its wide client base, the nursery employs a hundred people – around half of whom work outside in the open air. But that's not enough in the busy spring season. Smarius therefore hires five international employees via AB Werkt to help out during the peak periods. And he's more than happy: "They're hard workers! But it's still disappointing that young Dutch people are showing less and less interest in our sector. That makes it really difficult to find good employees these days. Children play outside much less than they used to. I think that also influences their career choices."
Good communication
The peak season in spring mainly involves a lot of plant maintenance, pruning, and binding, as well as planting new trees. To make sure that the trees grow straight, they are fastened to a long bamboo pole. Elevating work platforms are used for this. With so many different species of trees and plants, looking after them is a challenging task. This means that good communication is key. Smarius: "The additional employees we hire via AB Werkt in the spring have to be able to speak at least English or German. We can't just assume they know our trees from root to crown. That's why they always work alongside our permanent employees, so we can make sure that our trees and plants get the treatment and attention they need."
"The vertical forest is a unique project: it's the first time in the Netherlands that trees will be planted at such a height on the façade of a building."
"The additional employees we hire in the spring have to be able to speak at least English or German, because they don't know our trees from root to crown."